Coming near you?
Written by Brian Jennings, Posted in Blog, Your Family

I'm thrilled about several upcoming opportunities to teach and equip parents to lead their families, and to speak to church leaders about ways the church can partner with parents. Some of the events are down the road, and some still haven't released full details, so I'll post updates when I get them.
4-Week Workshop | Tulsa | Begins Sep. 30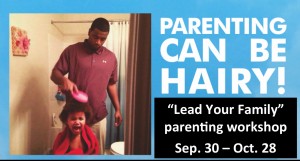 Parents will get to spend four weeks together, not only learning, but helping each other implement steps to grow their spiritual leadership at home. We added a 4th evening so that my good friend Matt Crosser could equip parents learn to help their kids navigate the world of technology. Get complete info and register here.
Lead Your Family Seminar | Joplin, MO | Oct. 28  College Heights Christian School is hosting this one-night seminar. I'm looking forward to speaking to the students in chapel during the day, and encouraging their parents at night. CHCS has invited my email subscribers to join their parents for this event. To subscribe, go here. This means you'll get an email from me (about once a week) to let you know of new posts or special events. If you get tired of me, you can unsubscribe at anytime.
Men's Gathering | Oklahoma City | Jan. 11
Parent Summit | Valley View Christian Church, Dallas | Jan. 23
Preaching Teaching Convention | OCC, Joplin | Feb. 22-24 | Details here
And just in case you'll be in central India in mid-February, give me a shout.