How to navigate the gay marriage issue
Written by Brian Jennings, Posted in Blog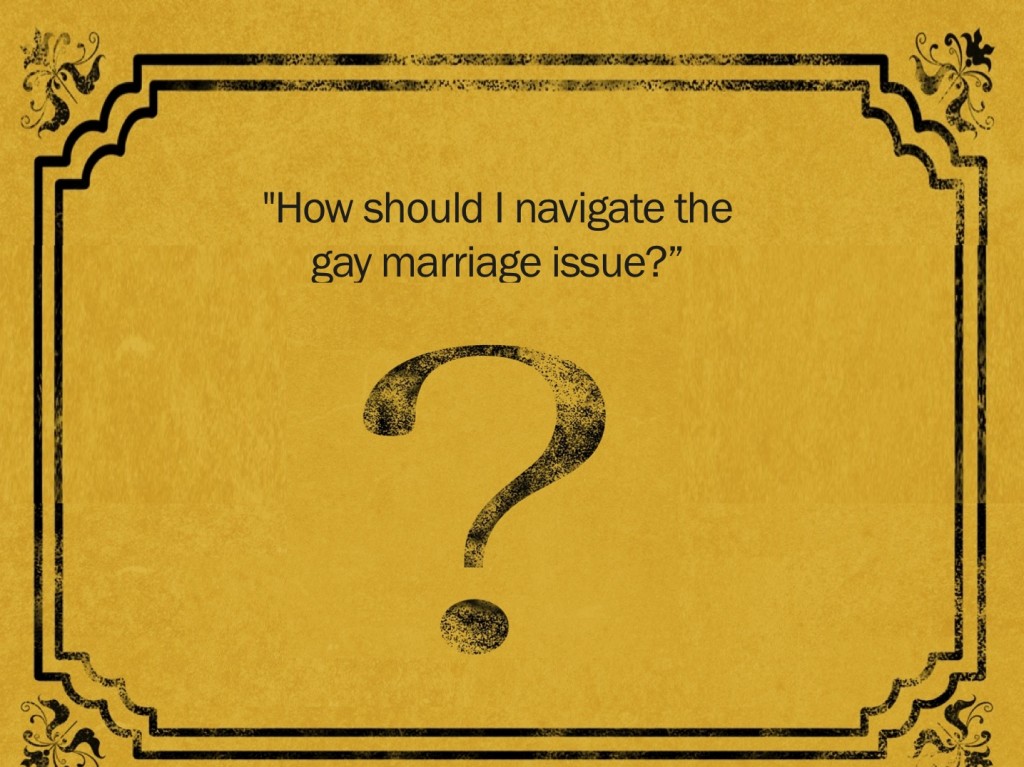 I'm often asked about my take on the gay rights issue. I'm quite uncomfortable speaking into the issue with only one or two sentences (like a tweet or short Facebook post). Doing so often proves counterproductive. And to be honest, you don't really need to hear my personal take. However, we all need to hear what the Bible says, and the Bible speaks into this issue on multiple levels.
About a year ago, I preached on this very subject. If you don't care for Scripture, this sermon won't help you. If we don't begin at the same starting block, we'll never reach the finish line together. But if you look to Scripture for truth, this sermon can be of help. I did my best to understand and address the varying Biblical opinions regarding this issue. I desire to let the text win.
If this topic arouses hurt, confusion, apathy or vitriol, click the play button above.
I may later upload the manuscript, but I like the idea of you hearing the tone of my voice. So for now, you'll have to tolerate my voice. Hope you don't mind.